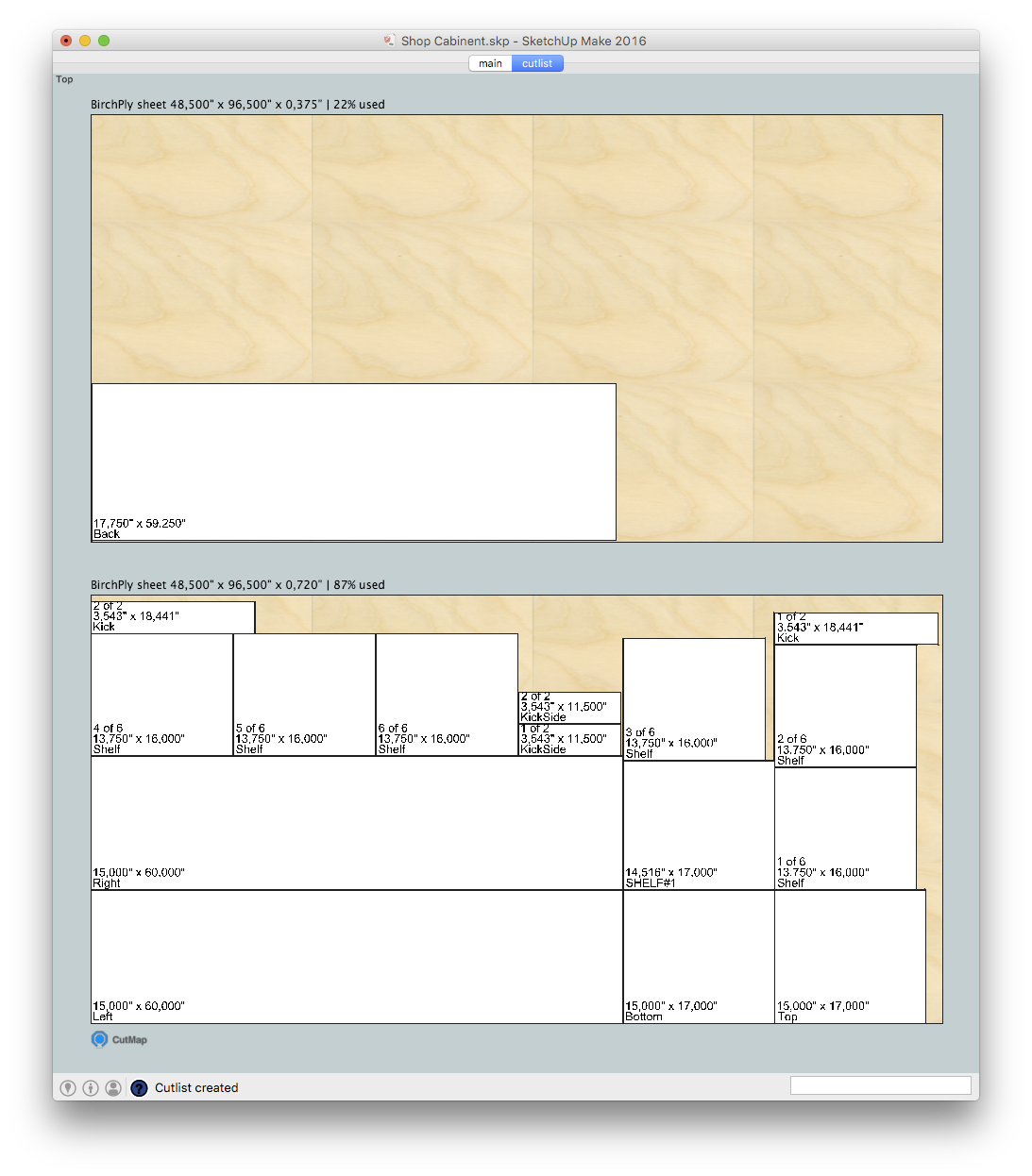 CutMap creates cutlists of your SketchUp models using the sheet goods and solid wood of your choosing.
You create your model using SketchUp just as you normally would.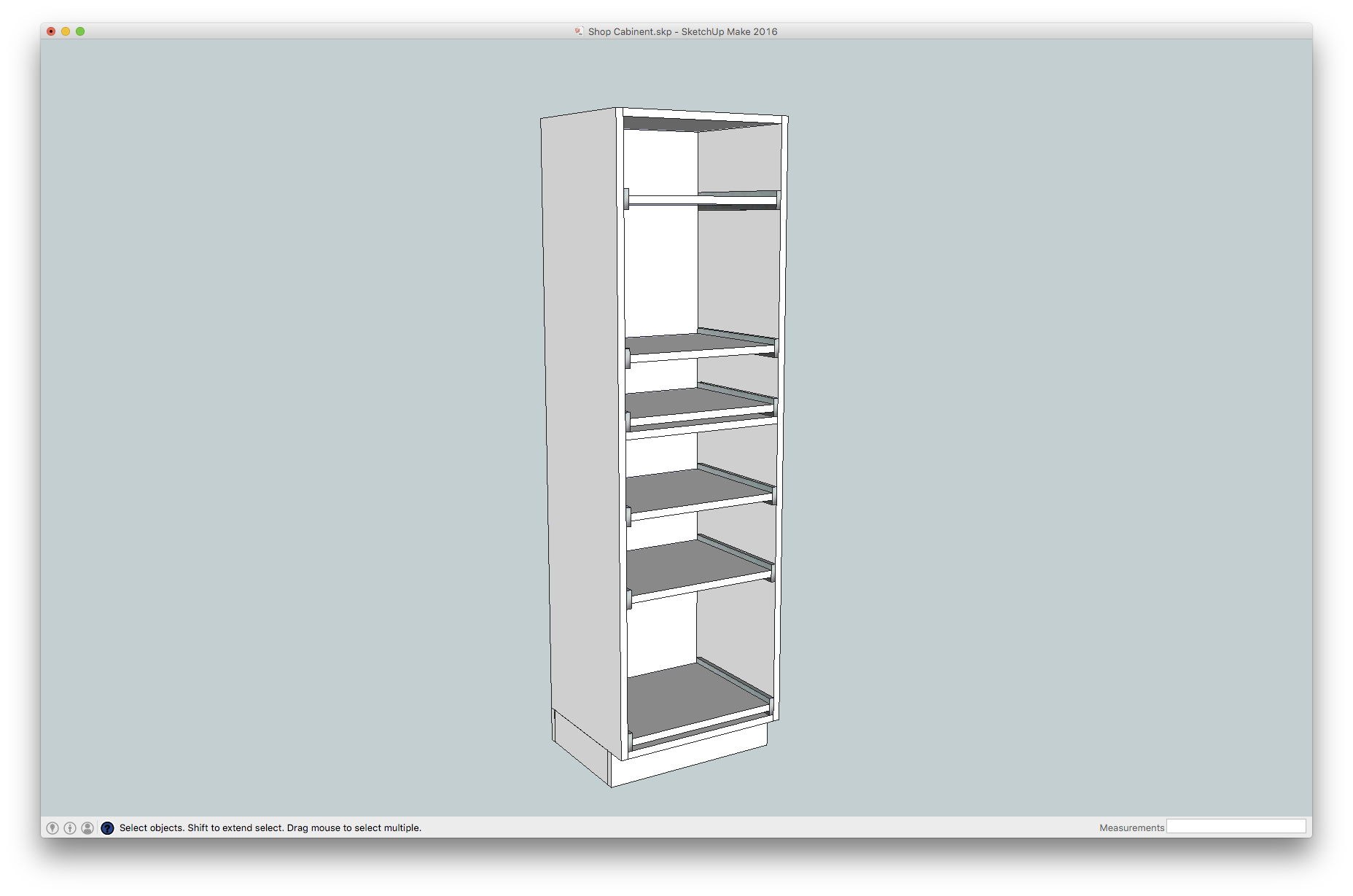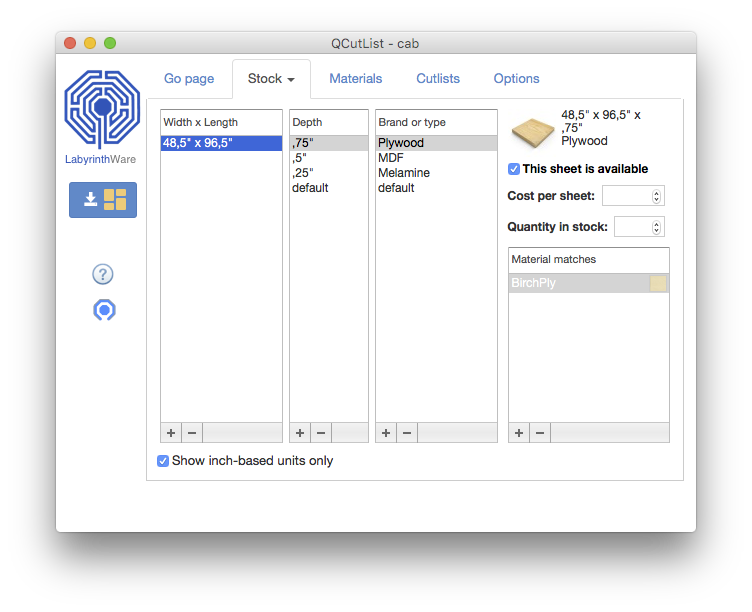 To use CutMap you also need to define your stock. What sizes and types of sheet goods and solid woods are available to you and which types to you prefer to use? CutMap has predefined some common types of stock so you may not need to define any stock to get started. When you are ready to create custom stock you do this using the CutMap Stock | Sheet goods and Stock | Solid wood pages.
How does CutMap know what stock item to use for a part in the model? The answer is by matching the material of the part to the material of the stock item.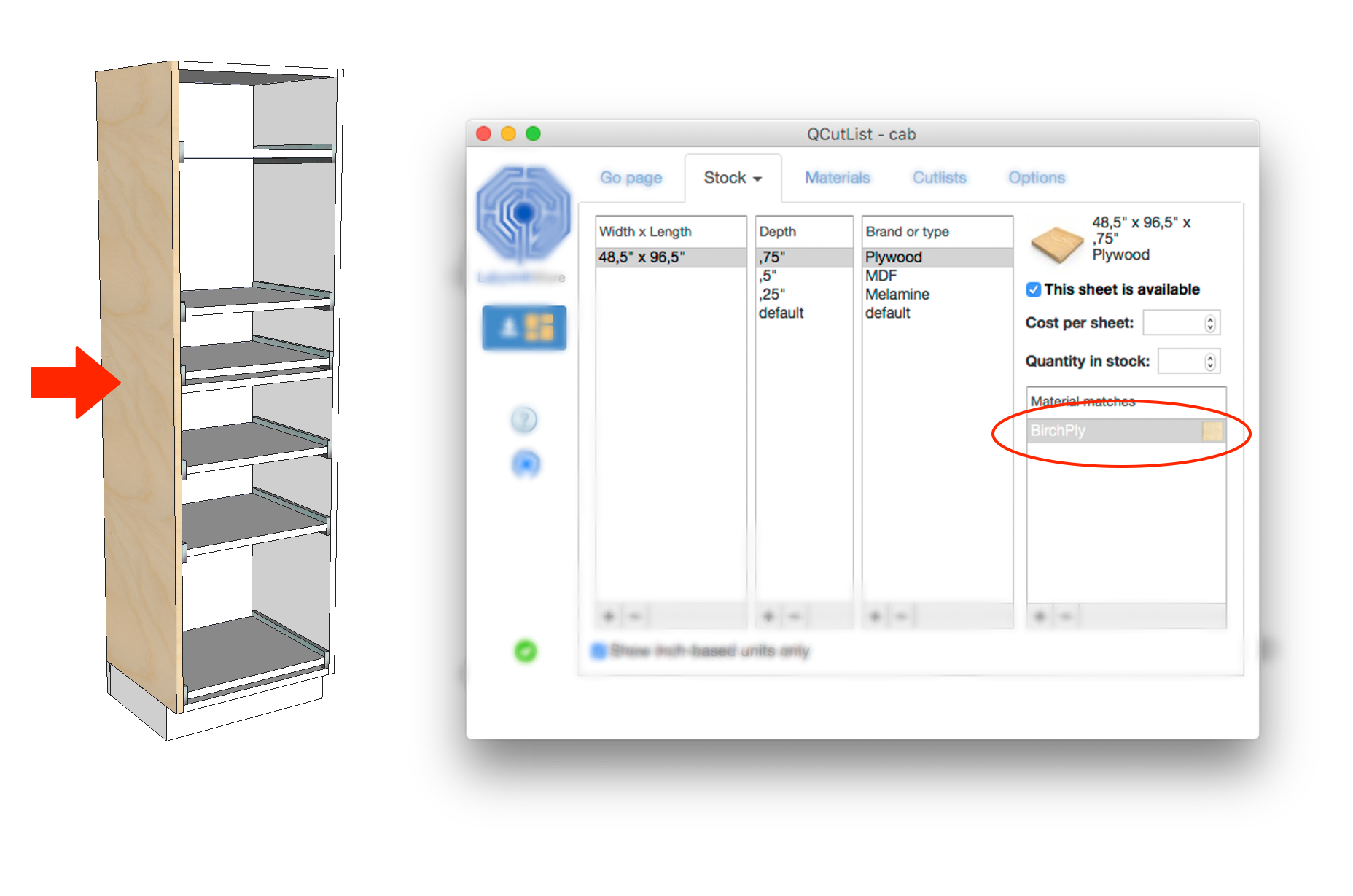 You paint the parts in your model using a material of your choice. You then assign the same material to the stock item you want to use for these parts. CutMap will automatically use the stock item based on the matching materials.
CutMap comes pre-installed with a material named BirchPly and that material is assigned to 4' x 8' and 1220mm x 2440mm stock sheet goods items. To get started simply paint your model with the BirchPly item, select those stock goods in the Available stock list and create a cutlist. Later you can customize the materials to what you actually want to use.